Winginator Challenge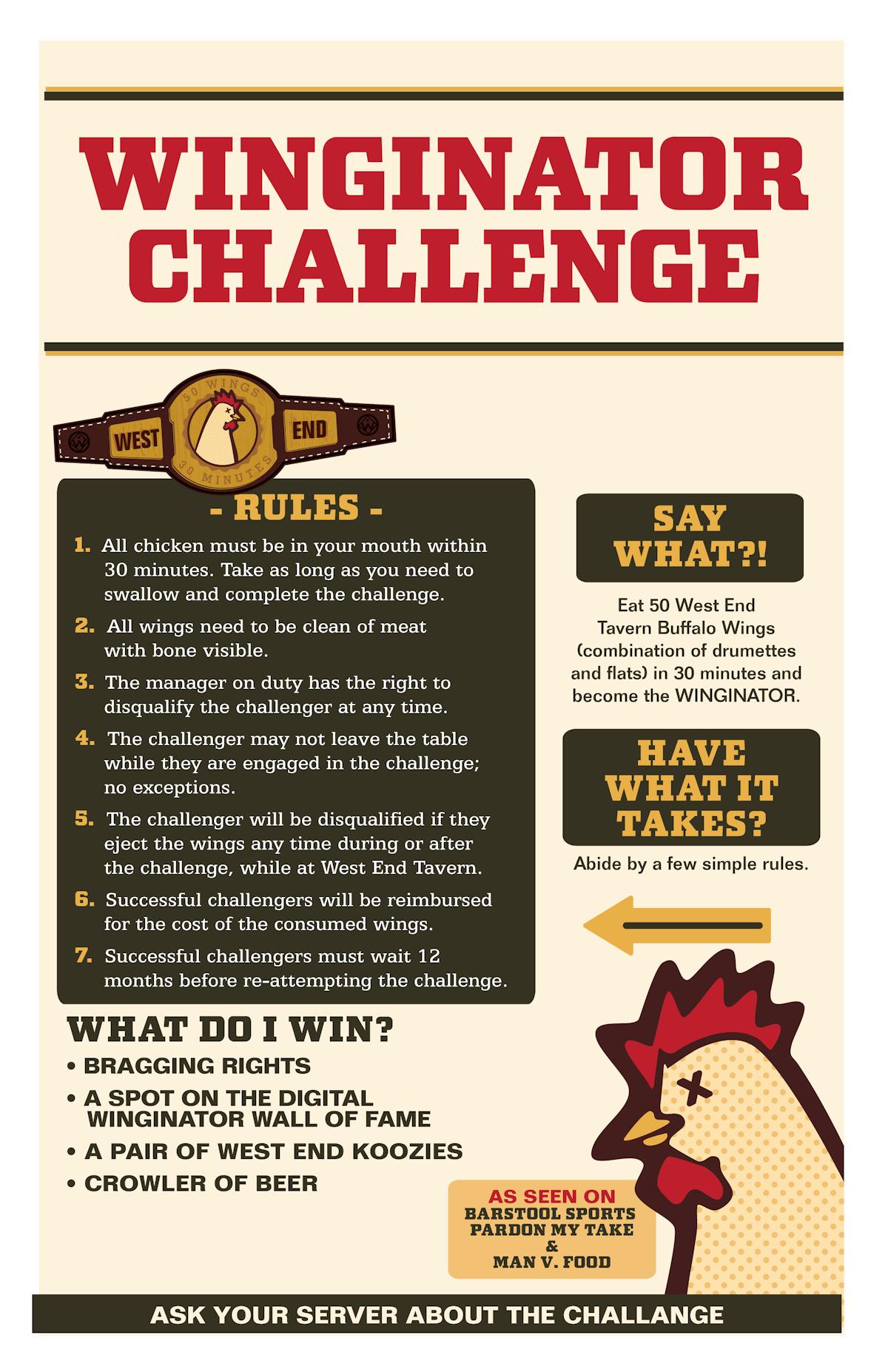 Say what?
Eat 50 West End Tavern Buffalo Wings (combination of drumettes and flats) in 30 minutes and become the Winginator • $115
Eat them all AND THE WINGS ARE ON US!
Have what it takes?
Abide by a few simple rules.
- RULES -
All chicken must be in your mouth within 30 minutes.
Take as long as you need to swallow and complete the challenge.
All wings need to be clean of meat with bone visible.
The manager on duty has the right to disqualify the challenger at any time.
The challenger may not leave the table while
they are engaged in the challenge; no exceptions.
The challenger will be disqualified if they eject
the wings any time during or after the challenge, while at West End Tavern.
Successful challengers will be reimbursed for the cost of the consumed wings.
Successful challengers must wait 12 months before re-attempting the challenge.
What do you win?
Bragging Rights
A spot on Winginator the digital wall of fame
A pair of West End Koozie
Crowler of Beer
Ask your server about the challenge